2023 GMC Sierra 1500 vs 2023 Ford F-150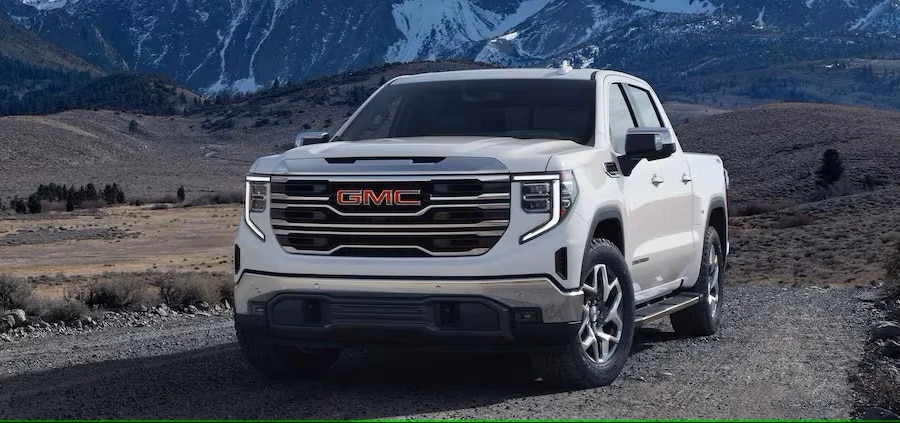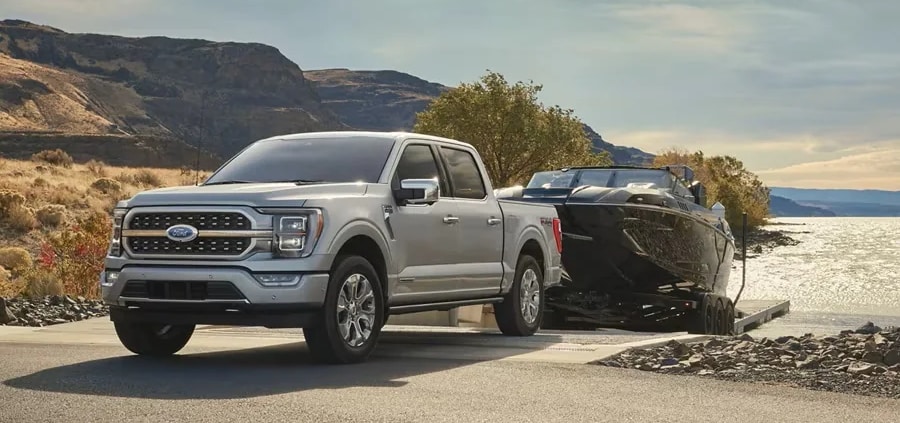 2023 GMC Sierra 1500 vs. 2023 Ford F-150 in Regina, SK
With the 2023 GMC Sierra 1500 truck now a part of our new inventory at Capital GMC Buick Cadillac, we're thrilled to fill consumers in on how this popular pickup compares to a worthy rival in the 2023 Ford F-150. With their varied powertrain options, rugged designs, and spacious interiors, these two trucks are popular for good reason, and whether you reside in Regina, White City, Lumsden, Moose Jaw, or Emerald Park, SK, you can find out how the 2023 Sierra 1500 stacks up below before visiting our dealership to see it firsthand.
2023 GMC Sierra 1500 vs. 2023 Ford F-150 Design
As two of the most robust pickups in their segment, both these new trucks come with muscular, rugged designs, but if you enjoy thoroughly personalizing your ride, the 2023 GMC Sierra 1500 has what you need with plenty of cab, wheel, and body colour options to go with its chiseled bodywork, sculpted hood, and aggressive front end. On the inside, this new GMC pickup boasts ample room, convenient storage options, and a high dash design with a practical, user-friendly layout, and you can treat yourself to a more upscale experience with many available luxury materials and comforts like wood trim and power-adjustable seats. The 2023 Ford F-150, by comparison, is rugged and impressive enough on the outside, but its base interior is pretty spartan, and consumers who crave the finer things and the truck's more attractive comforts will be left with a hefty price tag.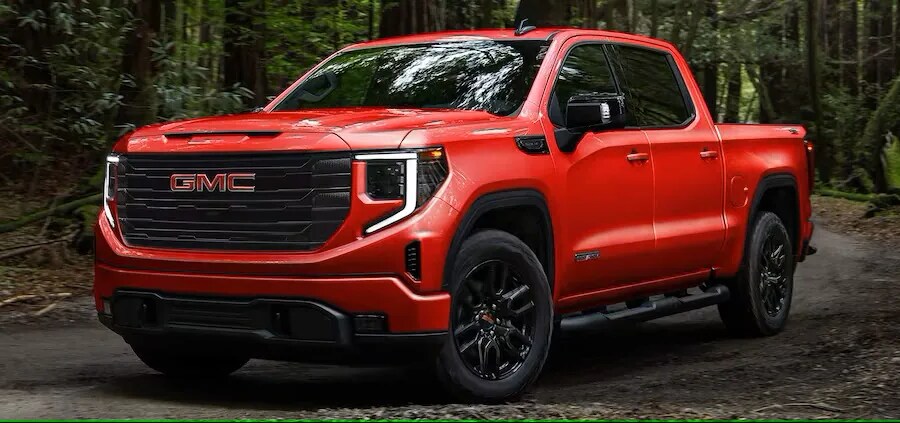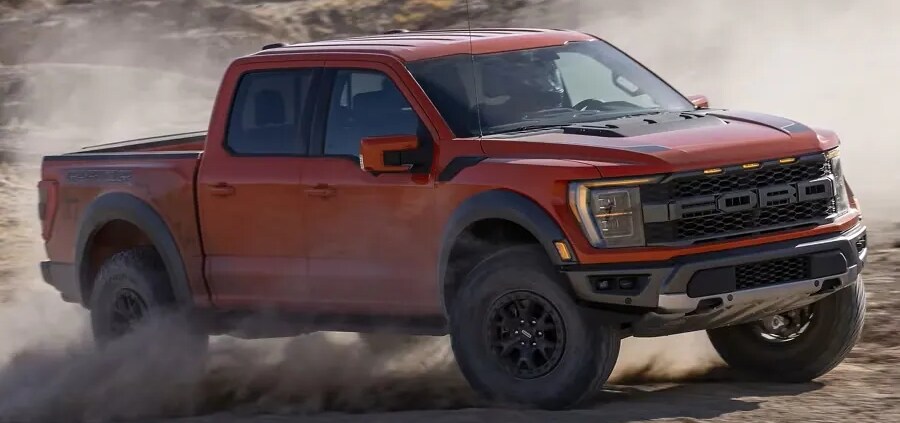 2023 GMC Sierra 1500 vs. 2023 Ford F-150 Performance & Capability
Each of these new models offers a variety of robust powertrain options, with the 2023 Sierra 1500 boasting a standard turbocharged engine with over 300 horsepower and 400-plus lb-ft of torque. This GMC truck also offers robust V8 options with swift, responsive acceleration and a diesel motor with plenty of torque to help you tackle your toughest jobs. Speaking of which, you can equip your 2023 Sierra 1500 for a towing capacity of over 13,000 pounds and a payload of over 2,200, with this pickup's lineup also offering reliable off-road equipment for surefooted driving on rugged terrain. As for the new F-150, this Ford pickup's varied powertrains are generous in pep, but far from fuel-efficient, and while it boasts similar payload and towing capacity to the new Sierra 1500, it lacks the off-roading prowess many truckers and towers need in their pickups.
2023 GMC Sierra 1500 vs. 2023 Ford F-150 Technology
The new GMC Sierra 1500 and Ford F-150 both boast practical infotainment displays and multimedia systems, and those craving a more sprawling display will prefer the Sierra 1500's available 13.4-inch option over the F-150's 12-inch screen. In addition to wireless smartphone integration and charging for a clutter-free console and various Google capabilities, our new GMC pickup's lineup also offers an available Bose sound system with 12 speakers for those who crave premium audio and entertainment at the wheel. The 2023 Ford F-150, on the other hand, boasts a SYNC infotainment system that's easy enough to navigate, but doesn't offer any technology you can't enjoy in the 2023 Sierra 1500.
Contact us at Capital GMC Buick Cadillac today for more on the 2023 GMC Sierra 1500, how it stacks up against its rivals, and how you can make it your own.
Make an Inquiry
* Indicates a required field